Simcox Grinding & Steel Co.





INVENTORY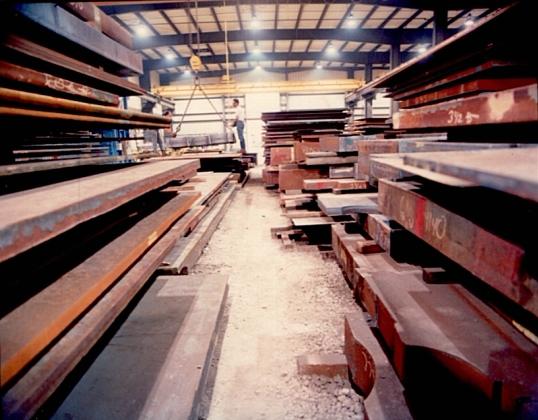 We carry a large inventory of Made in USA steel including:

20/30 Carbon: 1/4" to 16"

The lowest priced steel available. It can punched, drilled or tapped with equal ease and has full weldability.

Freemax 15: 1/4" to 8"

This material is a low carbon, high manganese with high sulfur for maximum machinability.

1045: 1/4" to 8"

This material is 40 to 50 carbon and can be Heat Treated or Flame Hardened.

Freemax 45: 1/4" to 6"

A high carbon version of Freemax 15 for Heat Treating applications.

4142: 1/4" to 8-1/4"

A high carbon alloy plate produced to a fine grain process, mildly resulfurized to enhance machinability and capable of Heat Treating to 50 Rockwell C.

T-1: 1/4" to 3-1/2"

A pre-hardened construction alloy material that is four to five times more corrosion resistant than carbon steel.